DESCRIPTIONOF THE POSITION
Cérélia, a French food group, is the leader in the refrigerated dough segment (pie doughs, pizza doughs, etc.) with a predominant retail component, a portfolio of own brands (Croustipate, Pop! Bakery, English Bay Bakery, Crêapan, Jan, OaYeah!, Abra-ca-Debora, Knack und Back) and access to all European distributors (commercial presence in 18 countries). Cérélia has a sustained growth plan and is driven by a strong international ambition: to become the reference company in each of the countries of Europe, the Mediterranean, and beyond...
Boost your career and join the Cerélia talent community!
"L'Atelier des talents" is Cerélia's Graduate recruitment program. We recruit our future stars and offer them a tailor-made program to develop their international career. The program lasts from 18 to 24 months, and works on a rotation basis: the Graduate completes 3 or 4 assignments in different positions, including at least one outside France. At the end of the program, a position is offered at one of the group's sites.
A few figures: Cérélia has 2,000 committed employees worldwide, 12 state-of-the-art production plants, €607 million in sales (FY22), and more than 500 international partners.
Our programs :
We offer 2 programs:
"Industry" program: production/industry, maintenance, supply chain, continuous improvement, business control, R&D missions... Examples of positions: Production Engineer, Team Leader, Supply Chain Project Manager, Industrial Controller

"Sales and Marketing" program: product manager, sales, category management, business controlling missions... Brand manager, Junior innovation renovation product manager, SG&A controller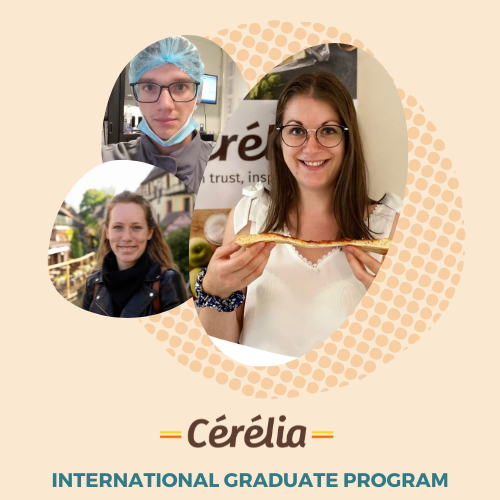 YOUR PROFILE
·

      
You have a Master's degree / Business school or Engineering degree
·

      
You are geographically flexible
·

      
You speak English and French fluently
·

      
You wish to discover different careers, apply your knowledge in the field, and integrate multi-disciplinary and multi-market strategic projects.
OUR benefits
·

      
Join a dynamic and growing group;
·

      
Discover food industry;
·

      
Be supervised by experts and experienced managers ;
·

      
Be hired on a permanent contract from the beginning of the mission ;
·

      
Have training and development opportunities ;
·

      
Develop your international career : at least one assignment abroad (EU or non-EU) ;
·

      
Carry out diversified operational and transversal missions ;
·

      
Benefit from personalized support (Members of the Executive Committe, Talent Manager).
·

      
The package: Fixed salary of 34K€ + variable bonus of 8% + 13th month bonus + profit-sharing bonus + transport bonus + RTT + luncheon vouchers + participation in housing costs (mobility) + teleworking and cooptation charter
The recruitment process :
·

      
1st telephone contact (HR)
·

      
HR interview then interview with member(s) of the Management Committee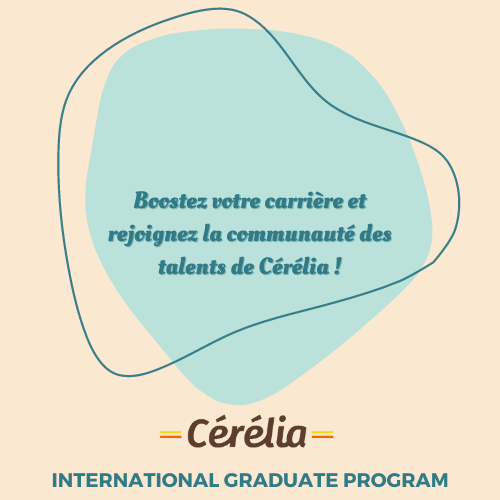 Interested? Apply now!
"*" indicates required fields
by Manon Kozlowski | Feb 8, 2023 | Uncategorised