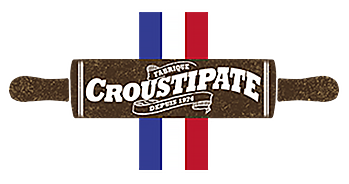 ¨The French dough passionates ¨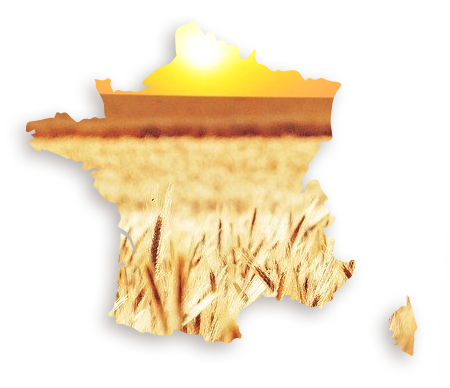 Where can you find Croustipate?
Hypermarkets,
supermarkets,
local stores.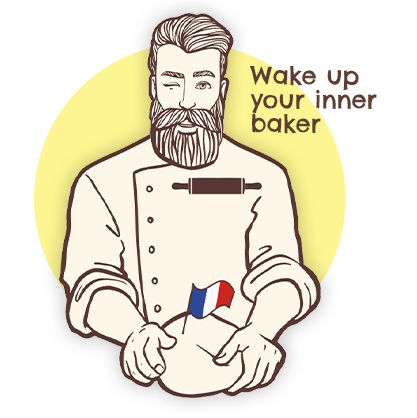 At Croustipate, we are FRENCH BAKERS:
a unique bakery know-how since 1974,
dough kneaded in France with love,
quality ingredients and responsible supply chains,
100% recyclable cardboard boxes.
Croustipate products line
Puff pastry with fresh butter
Ultra puff pastry
Thick shortcrsut pastry
Gluten-free puff and shortcrsut pastry
Additive-free puff and shortcrust pastry
French origin-guaranteed puff and shortcrust
Shortcrust and shortbread pastry with fresh butter
Organic puff pastry with butter
Thin pie dough with butter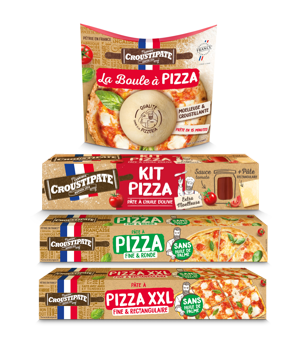 Pizza ball
Pizza kit
Palm free thin round pizza dough
Palm oil free XXL pizza dough
Organic XXL pizza dough
Gluten-free pizza dough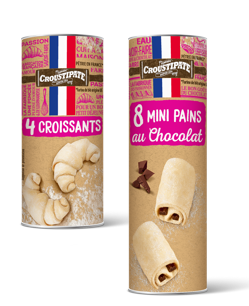 Croissant
Chocolate croissant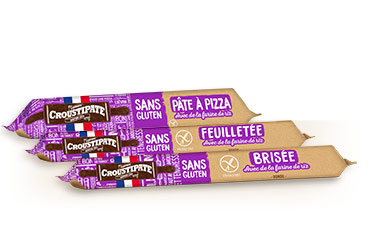 Gluten-free puff pastry
Gluten-free shortcrust
Gluten-free pizza dough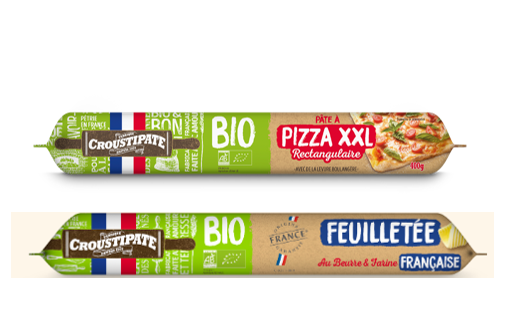 Organic puff pastry
Organic pizza dough
Croustipate, all around the clock !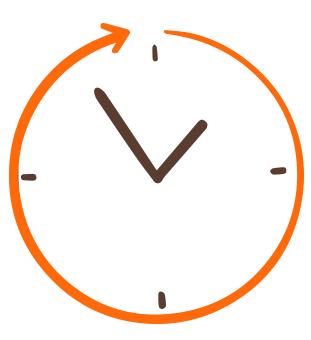 With Croustipate,
Be proud to play dough and become the LORD 
of quiche or pizza !
💪💪💪
Find all our Crousti news and recipes on social networks