Our employee value proposition

At Cérélia, we like to bring joy to the kitchen and to life, because our goal is to create happy home-baking moments. Our entire range of bakery products, produced in Europe and North America, is eaten in more than fifty countries all over the world. We are based locally and close to our producers and manufacturers, and we are eco-responsible with a sustainable growth approach. 
We take action to create a better, more open world, where everyone has their place. Entrepreneurs, forerunners, creatives and pioneers, at Cérélia we create a work environment where everyone is given a chance. We are all committed and passionate, and we welcome autonomy, independence and initiative.
We offer inspiring jobs in a professional environment that celebrates talent and encourages collaboration across different departments. We thrive in a positive and energetic dynamic and we want you to do the same.
Welcome to our home !
Values that drive us and bring us together

Employee shareholding,
at the heart of the company's project

"  The "Cérélia, All Shareholders ! " scheme, which takes the form of an employee investment fund (FCPE), is a unique opportunity given to each of our employees to become the owner of the company. It reflects and rewards the exceptional commitment of the company's employees over the years. "
Guillaume RÉVEILHAC
Founder, President and co-CEO of Cérélia
Our School of Bakery,to pass on our baking know-how
We have set up our own School of Bakery in order to pass on our unique know-how, and to maintain the high level of expertise in our business. We offer our employees the chance to take various training modules, including some that lead to official qualifications.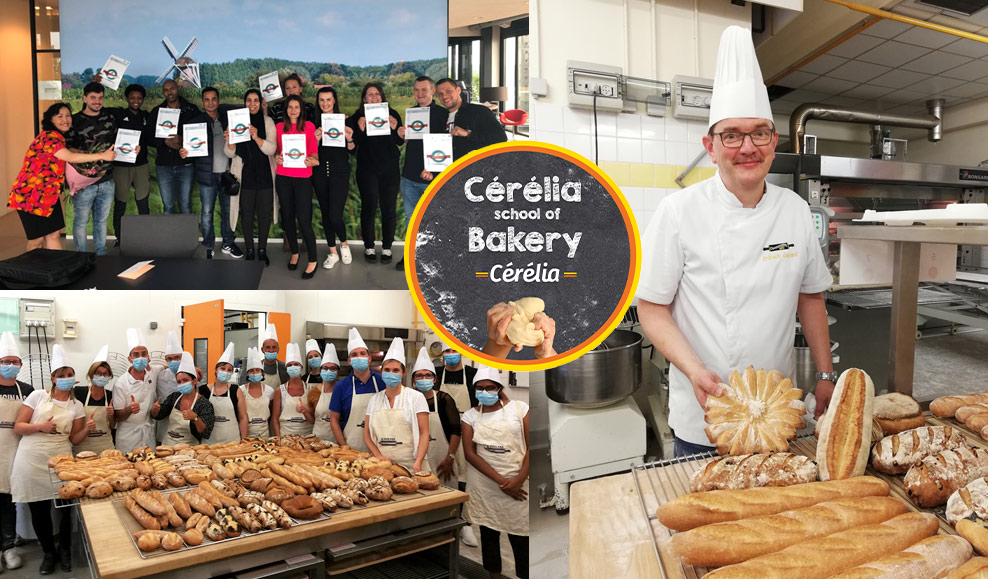 Planning an international career ?
Cérélia's international presence opens the door to experience in North America or Europe.